Bangkok, Thailand – When dealing with tough times, smiles work as affirmations that boost one's confidence, and with this, Colgate Thailand seeks to encourage the locals to embrace resilient smiles through its newest campaign titled '#YimsuGeneration', following last year's #Yimsu campaign, which in English translates to 'smile strong'. 
Created in collaboration with creative agency Soho Square Bangkok and Red Fuse, WPP's integrated global team dedicated to serving Colgate-Palmolive, the campaign aims to empower Thailand's generation of today to not only keep smiling but be resilient enough to thrive.
The latest '#YimsuGeneration' campaign features the true story of Thun-Nitcharee Peneakchanasak, whose life took an unprecedented turn as she lost both of her legs in a train accident at the age of 14. Nevertheless, Thun and her father have not lost the ability to keep smiling and found the strength to pursue a new dream.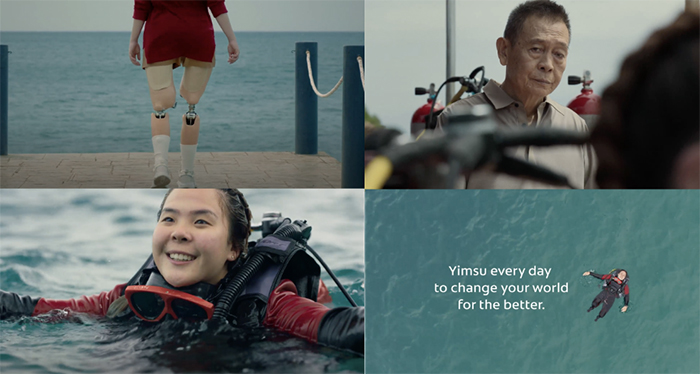 Colgate believes that Thun embodies the Yimsu ideal and becomes the face of a generation hit by soul-crushing crises yet remaining positive and resilient through a difficult time.
Soho Square Bangkok's Executive Creative Director Andrew Chu shared that this latest campaign from Colgate Thailand aims to strengthen the Yimsu concept laid out by previous campaigns under the same theme.
"By showing Thun's story, we want to highlight that despite a family or parent's best interests for their kids, life doesn't always go as planned, and the most important thing is to never give up. We hope that Thun's optimism can inspire people of all ages to become more resilient and smile strong through all the challenges they face these days," said Chu.
Meanwhile, Arisa Ruchirawat, Colgate-Palmolive's marketing director for Oral Care, commented that since their first #Yimsu campaign last year talking about the power of smiling through adversities, Colgate Thailand has committed to inspiring Thais to embrace the spirit of optimism and resilience to help them get through obstacles in life.
"We believe that despite whatever happens, with the right perspective and mindset, they will be able to rise above the challenges and build a better future for themselves," said Ruchirawat.
The campaign is now available in long-form content and TV commercials, along with integrated communications across digital and activation.