Singapore – Despite restrictions brought by the pandemic, the current observance for the World Blood Donor Day this 14 June is still not hampered for the Singapore Red Cross (SRC) and the Health Sciences Authority (HSA) of the country, as they unveiled a new digital-centric campaign that honors those who have donated to Red Cross locally over time: through a virtual 'hall of fame'.
Called the 'Blood Donor Hall of Fame', said initiative recognizes and honors contributions of blood donors to the National Blood Program. It is estimated that more than 1,600 champion donors from all walks of life will be featured and presented awards to celebrate milestones – ranging from 25 to 200 donations – in their blood donation journey.
In particular, the Blood Donor Hall of Fame will spotlight the inspiring stories of nine individuals and organizations who have demonstrated an extraordinary commitment to the cause.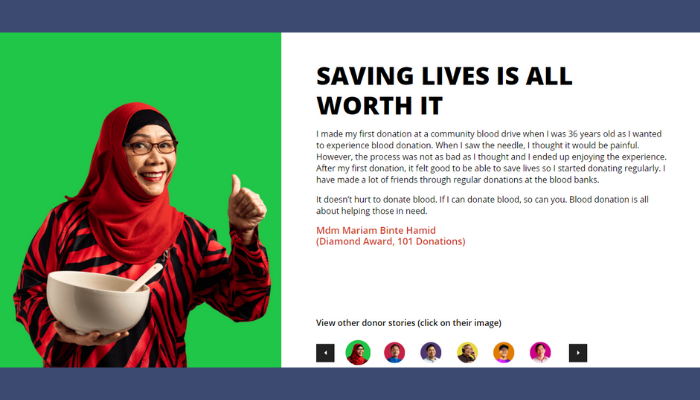 Benjamin William, secretary general and CEO at Singapore Red Cross thanks all of those who have partaken in the organization's ongoing blood donation program, stating that as they commemorate the 20th year of Singapore Red Cross being appointed by HSA as the National Blood Donor Recruiter, it is heartening to also witness the continuous growth of their blood donor population, from more than 41,000 in 2001 to over 72,000 donors in 2020 – a remarkable 72% increase over the last two decades.
Meanwhile, Choong May Ling, Mimi, chief executive officer at Health Sciences Authority, commented, "Blood donors continued to heed the call to save lives even in the midst of a pandemic, showing how warm-hearted and committed they are. The Health Sciences Authority would like to wish all blood donors a happy World Blood Donor Day, and express our gratitude to all blood donors and our partners for your precious time and dedication."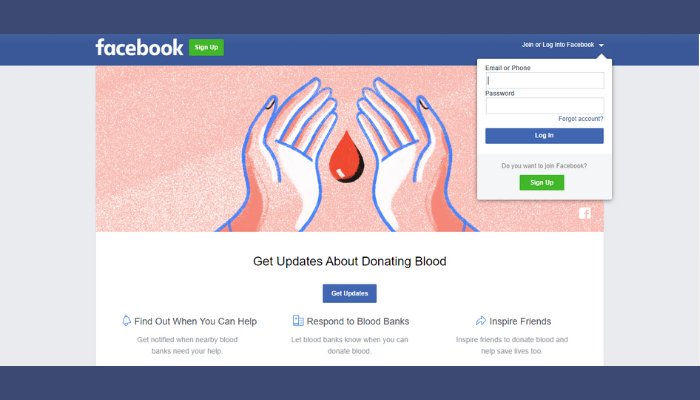 Aside from the virtual 'hall of fame', SRC and HSA have also partnered with Facebook to launch the Facebook Blood Donation feature in Singapore in line with World Blood Donor Day. This feature will connect people who want to donate blood with opportunities to do so, to empower even more Singaporeans to stay connected with SRC for real-time information such as ad-hoc opportunities to donate blood, so they can contribute to a more stable and sufficient blood supply.
William also added that in commemoration of the World Blood Donor Day this year, not only are they celebrating the blood donors for their commitment and contributions, but they are also shifting the spotlight towards the next generation of blood donors – the youth who are the future.
"This is why we aim to reach them through channels and initiatives they are familiar with, to encourage them to take the next step in their blood donation journey, and influence those around them to do the same," he added.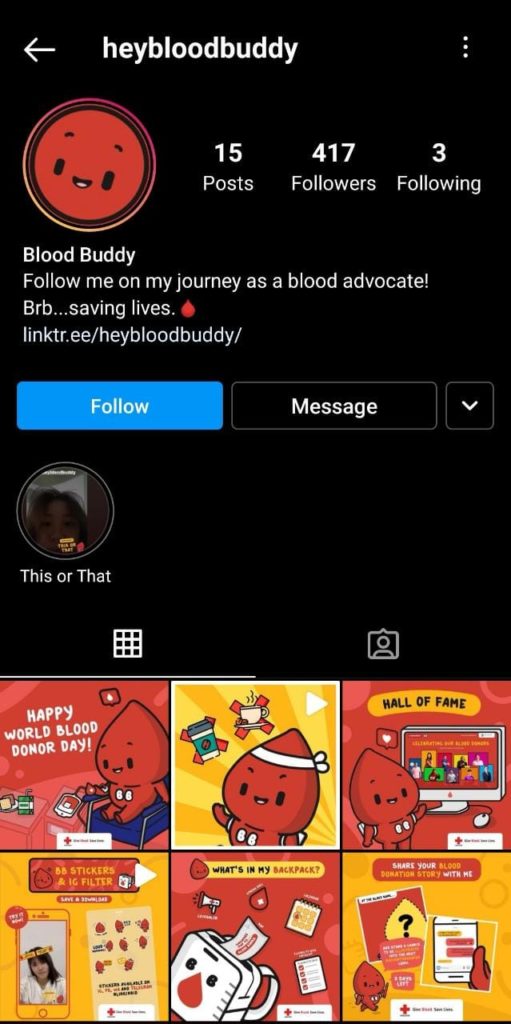 To sustain conversations and awareness around the importance of blood donations beyond World Blood Donor Day, SRC will also be unveiling a virtual 'Journey of Blood'. This will provide users with an immersive and interactive educational journey on the blood donation process, from the blood bank to the laboratory. Not only will they be able to interact with Blood Buddy, the SRC's official mascot, and its surrounding virtual environment, but they will also uncover interesting facts on blood donation and gain a behind-the-scenes perspective on how blood is collected and processed for Singapore's life-saving needs.
Blood Buddy, which was previously revamped by SRC to appeal to the younger generation of blood donors, will now also debut on Instagram, where it, in its personal page,will share bite-sized content and facts around blood donation.
Other social media campaigns include a social media competition, where users were encouraged to share their unique, inspiring blood donation stories with Blood Buddy on Instagram, to stand a chance for their stories to be illustrated into a comic strip, and an interactive Instagram 'this or that' filter game, a themed Facebook profile frame, as well as themed sticker packs to sustain engagement and encourage individuals to spread the word to their social networks.