Melbourne, Australia – As works begin to evolve at a fast pace due to the continuous change in the work landscape and modern consumer demands, Australia-based online educational institution RMIT Online has partnered with creative agency Thinkerbell to launch a new campaign reimagining the 'future of work'.
The campaign leverages the concept that some of the 'jobs of tomorrow' follow a natural or intuitive progression, but others will require an unexpected merger of two worlds coming together. These include occupations like 'Cybersecurity Strategist', 'Digital Health Designer', 'Brand Scientist' and 'Blockchain Accountant'.
While these concepts are non-existent at the moment, RMIT Online aims to merge the familiarness of jobs such as designers and accountants into 21st century-inclined concepts, such as cybersecurity, blockchain, augmented reality, among others.
For Helen Souness, CEO at RMIT Online, the campaign illustrates the 'defining moment' in which we find ourselves in the mid of an ever-changing world, accelerated by a rapid uptick in digital technologies that all of us sharply felt over the past years.
"If Australians want to actively participate in the economy of the future, they will need more than an elementary understanding of new technologies, as Thinkerbell's creative spark illustrates," Souness stated.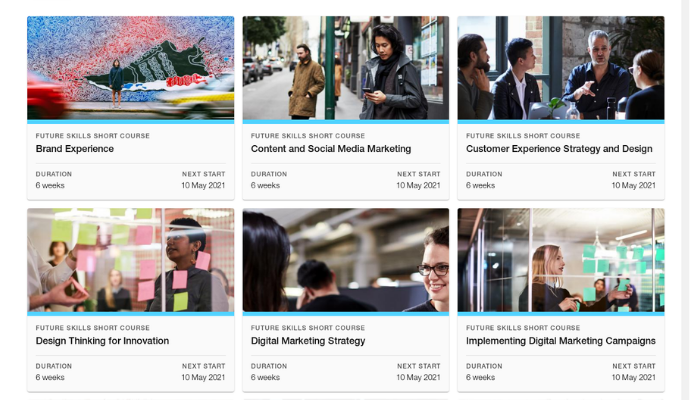 Meanwhile, Adam Ferrier, co-founder and chief thinker at Thinkerbell, commented, "This campaign is about inspiring Australians to lean into their curiosity and dream big about what the jobs of tomorrow will bring. A world where you can be a Space Lawyer is an exciting one full of limitless possibilities."
The campaign is released in order to promote new courses by RMIT Online that cater to future-focused career opportunities such as CX strategy, content marketing, advanced product management, among others.