United States – Movie streaming app Netflix has launched on September 10 its global campaign "One Story Away" and with it, adds a categorization feature on the app which classifies movies and documentaries according to the experiences and memories they inspire into viewers.
For example, Bill Gates' three-episode documentary, Michelle Obama's memoir-based program, and Michael Jordan's The Last Dance are all grouped into the collection "One Story Away From Meeting Your Heroes." And there are a whole other "One Story Away" collections on the app.
The collections, since yesterday, have been available for browsing, in tandem with the release of the campaign at large, according to a blog post by Vice President for Brand Eric Pallotta.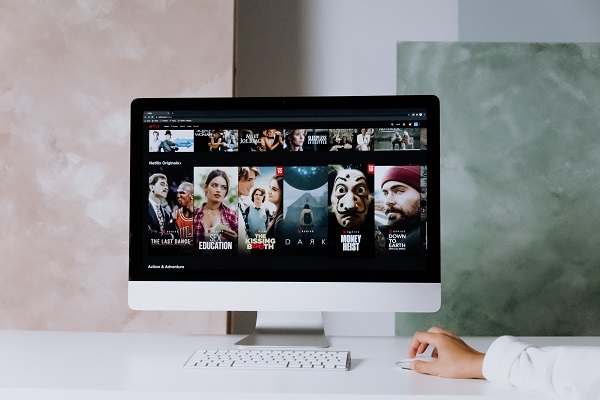 Under one "One Story Away" collection, users can now easily find content that makes them feel like a teen again. Another grouping has gathered movies and shows that stimulate in viewers the value of standing up for something, while comic type and mellow genre movies have also been rounded up for each of its special "One Story Away" collection.
The inception of the campaign is mainly attributed to the platform's celebration of the power of storytelling.
"The TV shows and films we watch bring out all sorts of different emotions, give us perspectives we've never seen before and even make us feel closer to each other," wrote Pallota.
He shared that it was a couple of years ago when he heard the phrase "we're only one story away" from a colleague in a hallway, where the thought has stuck with him ever since, knowing that it would resurface one day into something valuable.
"These words perfectly encapsulate the passion for storytelling that lies at the heart of what Netflix – and the creators we work with all over the world – are trying to bring to our members," Pallota said. 
Netflix has released a short video ad on its YouTube channel, the first in the campaign, where throughout the video shows the proverbial moving line or streaming indicator that appears at the bottom of every movie watched, simultaneously progressing from start to finish as the ad plays along.
A consistent voice-over of the phrase "Maybe you don't know what it's like…" is played, enumerating different examples of unlived experiences, where at the end, is capped off with the campaign's message, "but that's exactly what makes a story worth watching."
Pallota said, "People have very different tastes and moods. But no matter who you are or where you are, we're all only one story away from seeing, feeling, and connecting more."