India – Evergreen Club, the online community for seniors in India, has launched a simple but touching campaign on social media for Mother's Day. Through stories narrated on its Instagram and Facebook channels, it pays tribute to the incredible journey of motherhood and the one-of-a-kind love and service that only our mothers can bring. 
Through the campaign #AllMothers, the online community platform aims to create a no-judgement space where mothers feel cared and nurtured for, while they keep doing the same for their children. Stories featured are in fact from real-life experiences of 'Club' members.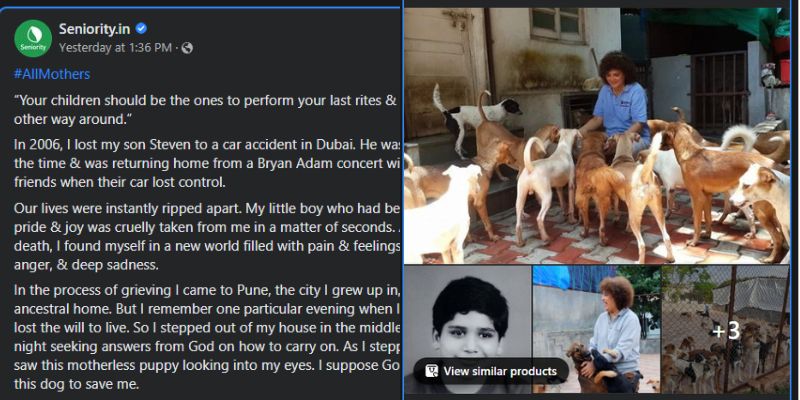 "Every woman's journey to motherhood is beautiful and unique. For some it could be a planned journey; while for others, it could be a winding, unexpected, sudden or even a short-lived experience," said the club. 
One woman paid honour to her own mother now that she has her own family to take care of, while two stories narrated the journey of grief from different perspectives – one suffering from death in infancy and one from losing an adult son, but both showing the resiliency, strength, and grace of a mother. 
"These are the stories, we believe, we need to hear every day, and not just on an occasion like Mother's Day," said the club.
Evergreen Club is an online community for 50+ older adults, where they are able to enjoy interactive virtual sessions curated especially for their diverse needs. The first-of-its-kind platform is aimed for the 'young at heart' to learn, interact, and engage with like-minded peers from the comfort of their homes.