Manila, Philippines – Fast food chain Jollibee in the Philippines has made a big announcement Friday – its stuffed, hundred percent pure beef, and one-third pound patty Champ burger has been brought back to its menu.
The signature burger of the restaurant is well-loved by Filipinos, and fans were greatly upset when Jollibee announced its phase-out in January of this year.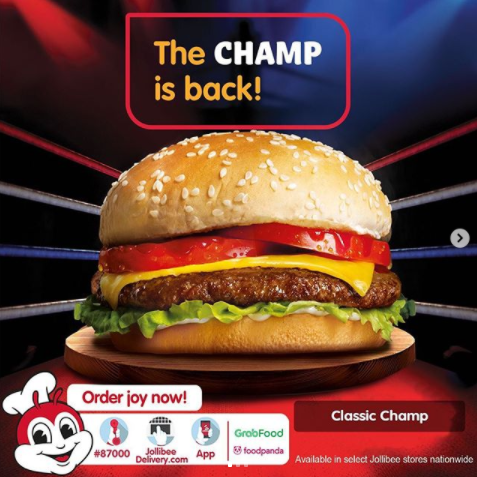 The return was revealed on its Facebook. Although offered only on "selected" stores, its availability still spans nationwide with at least 16 stores for every region, including that of the country's metro location.
The Champ consists of beef patty, tomato, lettuce, and cheese. Tagging along the comeback is also two new introductions, Bacon Champ which has two strips of bacon, and the new Amazing Aloha Champ with honey mustard dressing and two pineapple rings.
The jumbo variant of the Jollibee classic Burger Steak, which was similarly phased out in January, has also been re-added to the menu. The Ultimate Burger Steak consists of garlic rice, a thick burger steak, mushroom gravy, fries, and a fried egg.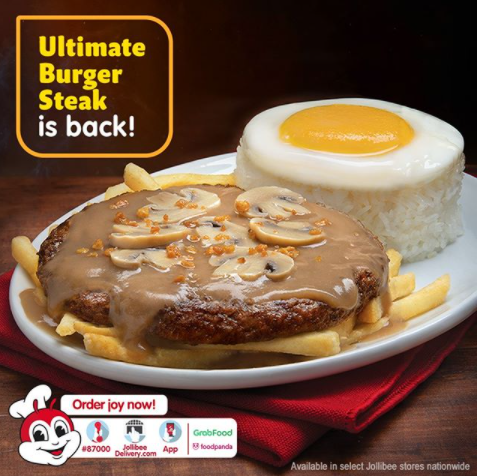 The original Champ is priced at P150 for the ala carte version, while the Bacon and Aloha selections can be ordered at P185 and P199, respectively. Meanwhile, the burger steak's price starts at P150.
All items are available starting October 30, with the re-added burger steak slated to roll-out in the Visayas and Mindanao region by November 18.