Kuala Lumpur, Malaysia – Malaysian food recipes website and app Kuali has launched a new in-app game "It's Raining Cheese", in partnership with Anchor Food Professionals.
The in-app game's premise features falling cheese within the game, reminiscent of what players would imagine to be their first experience of snowfall. Players then must catch as many as they can within a minute, giving them the chance to win voucher prizes from Anchor Food Professionals, and cash vouchers from Kuali.
"We wanted to end the year with a light hearted game so we could 'shower' Kuali users with Anchor's products when everyone's shopping for holiday dinners and kick start the New Year with a grand prize featuring cash vouchers when the game's period ends," said Jack Tan, food service director at Fonterra Brands.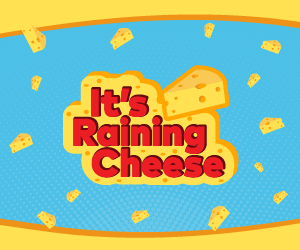 Furthermore, the app's game development is in retrospect with Kuali Anchor partnership back in May 2020, as they helped in building a community of small and micro enterprises in the baking industry, collectively known to be as Kuali Bakers. Through the partnership, Kuali Bakers have launched new activities such as sending out monthly newsletters to enhance knowledge for entrepreneurial bakers and patissiers, bi-monthly baking contests and challenges, quarterly FB Live streams of cooking demos by Anchor Professional Chefs and a half yearly entrepreneur workshop called 'Bake and Make', presented by industry experts and notable influencers.
"The partnership with Kuali Bakers unlocked multiple potentials. It helps drive aspiring home bakers whilst supporting the SME industry through skill enhancement and recipes sharing," Tan added.
The Kuali app is available for download on Google Play, the Apple App Store and Huawei AppGallery.