Manila, Philippines – Global fast-food chain McDonald's has released a new campaign that pays tribute to the great lengths parents will do to strengthen their bond with their children.
The campaign, called 'Happy Moments' is conceptualised by creative agencies Leo Burnett Dubai and Leo Burnett Manila. The pictures were photographed by Ale Burset, who is based in Madrid.
Oliver Rabatan, AVP for marketing and channels lead at McDonald's Philippines, said, "For over 40 years, McDonald's Happy Meal has been an ally to generations of parents seeking to share happy moments with their children. As a brand, celebrating our role as the home of happy family moments is a theme we keep returning to. Our latest instalment pays special tribute to devoted dads in the lead up to Father's Day."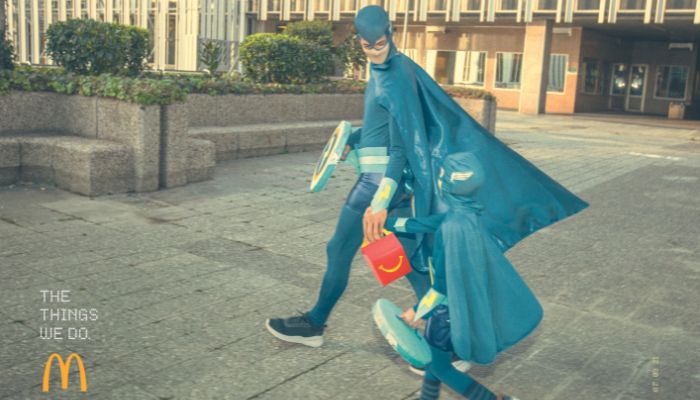 Meanwhile, Raoul Panes, chief creative officer at Leo Burnett Manila, commented, "Thanks to our Power of One model, this has been an amazing collaboration across borders. With Ale's candid, unpolished treatment, we have created a campaign that feels uniquely understated for this market. Together with McDonald's Philippines, we look forward to celebrating life's moments of happiness for many years to come."
Lastly, Kalpesh Patankar, chief creative officer at Leo Burnett Dubai, added, "There often lies something extraordinary in the most simple, everyday moments. We wanted to capture the charming joyfulness of life's most cherished moments by simply showing a parent and child on their way back home from McDonald's. Real streets and authentic photography become the backdrop for truly happy moments captured in the most understated way, as though through the lens of a passer-by."
The campaign is now running in print and point-of-sale during the lead-up to Father's Day on 19 June.