Enterprises are creating billions of rows, articles and pieces of data every minute of every day. With multitudes of applications and information sources all creating mountains of data, ensuring the data is managed and delivered to the right team at the right time can be overwhelming.
As organisations look to building resilience in 2023, they must find better and simpler ways to access and analyse their data efficiently – doing so is key to making better data-driven decisions and winning in a saturated market.
In the recent 'Demystifying Data Integration: Automation Hacks Every IT Professional Should Know' webinar hosted by SnapLogic, a leader in intelligent integration and enterprise automation; SnapLogic industry experts Jeremiah Stone, chief technology officer, and David Wilmer, principal product marketing manager, broke how enterprise automation makes organisations more competitive in today's cut-throat landscape.
Data integration is more critical than ever
Data integration is critical to the success of organisations today. And yet, according to recent SnapLogic research in partnership with Vanson Bourne, 83% of ITDMs (IT decision-makers) are not completely satisfied with the performance and output of their data management and data warehousing solutions. This dissatisfaction stems from issues relating to data formatting, regulations and speed of data movement and accessibility within the organisation.
"Organisations know that integrated data instils data trust and that trust is critical in basing important business decisions on analytics," Wilmer says. "But regardless of data integration's importance, many organisations are still finding it difficult."
On average, enterprises have approximately 254 applications, 40-60 tools per team and more than half (56%) of SaaS applications are not owned or managed by a company IT department. As app sprawl increases, data from each app gets siloed and becomes inaccessible to other parts of the organisations, teams and apps.
According to the same SnapLogic research, more than half (53%) of respondents say they do not entirely trust their data for decision-making. Wilmer says this isn't surprising, considering the number of disconnected data sources organisations typically have.
"At the same time, 40% don't completely trust their data for decision-making because poor integration means data is missing or incomplete," he points out. "Disparate data sources increase data silos. That means your data can't flow between systems, which lowers the confidence in data."
No data integration means no data insights, which leads to impaired decision-making – it's an equation that adds up to adverse business outcomes and poor user experience. In fact, the average organisation reports losing more than AU$1.45m each year due to poor data management. To remedy this and leverage the power of SaaS, data must be integrated.
Tip to streamline and simplify
Leveraging modern tools and technology is the ultimate hack organisations can implement to streamline and simplify complex integration processes. The first way to do this is by eliminating manual coding.
"Manual coding is tedious," Wilmer says. "It's prone to errors. It requires specialised skills. So you want to look for a modern platform that provides low/no code solutions."
Low/no code solutions benefit entire organisations because they can be used by everyone, regardless of profession. These easy-to-use solutions empower staff to solve complex problems without relying on IT engineers to make sense of the data first.
"Everyone from tech-savvy engineers to business-savvy analysts needs to have access to data when and where they need it," Wilmer stresses. "It should no longer be the bottleneck to business success."
Stone agrees, adding that while he loves expressive development, code-centric integrations reduce the accessibility of the business rules that are codified into those integrations.
"Organisations reap tonnes of benefits by taking a visual, no/low code approach to integration," Stone explains. "For one, it's accessible to people with business knowledge. But also, customer after customer that I've worked with finds that it reduces the risk of management and maintenance of those integrations because they're actually easier to hand off between team members.
"Integration is a clever way to solve a difficult, persistent problem," he continues. "The combination of seeing how you can empower different skill sets to participate in the integration process and using a model-driven or visual way to create, support, and maintain the integration is a powerful approach to solving any problem."
Another way to simplify the complex is to focus on event-driven circumstances. Wilmer says there's still a time and place for 'bulk and batch' processing, but an agile business needs real-time insights, which can only be achieved through streaming and API event-based data movement. "Modern applications need to be connected to share data," he explains. "Event-driven data sharing powers enterprise automation."
Beyond that, it's important to scale with the cloud. "Obviously, when batch and high-volume process is necessary — and it will be — we want to scale with the cloud," Wilmer adds. "Cloud computing has brought a seemingly limitless ability to reach peak performance and data processing.
"A data integration platform cannot be the bottleneck to achieving this agility. Look for a data platform that is born on the cloud and has the same ability to automatically scale with the cloud to maintain the desired performance."
Finally, when it comes to simplification, think: consolidating integration. "It shouldn't take four separate tools that specialise in only one or two methods of data integration to achieve business goals and objectives," Wilmer insists. "Look for a complete integration platform that can do all four simultaneously to achieve integration, application integration, API management and governance."
Winning with intelligent integration and automation
The enterprises that will win in the data economy are those that can harness data from every source and turn it into powerful insights. With data as the driving force of the future, it's imperative to have an integration platform that can seamlessly integrate, automate and mobilise data to any data warehouse with a simple, powerful solution.
Successful integration leads to positive business outcomes and desirable user experiences. That's why data-driven organisations integrate data to build a single source of truth. "This takes blending operational data with historical data, which involves data warehousing, capturing real-time data and streamlining data for analytics — all things that deliver immediate and tailored customer experiences," Wilmer says.
"The more automated this becomes, the quicker you can achieve these outcomes. Enterprise automation drives efficiencies in technology, so you can deliver the goals and promises of your business."
Stone adds, "Think of it this way, everyone always wants to eat the ice cream first. But you have to eat your broccoli first. Integration is like eating your broccoli to get strong and get those payoffs and benefits."
SnapLogic is an intelligent integration platform that enables enterprise integration and automation. "With SnapLogic, you will accelerate the value of your data through ease of use and intelligent designs," Wilmer says.
"SnapLogic simplifies your integration in the cloud by mobilising the data and automating the processes that drive your business, enabling you to achieve enterprise integration and automation in a single platform — one that is purpose-built for the cloud and works with any cloud platform."
Having that ability and the agility to pivot with technology and respond to challenges swiftly gives enterprises a leg up on the competition — competition that is scrambling to connect, reconfigure and rebuild their data integration processes.
Watch the full, on-demand webinar here.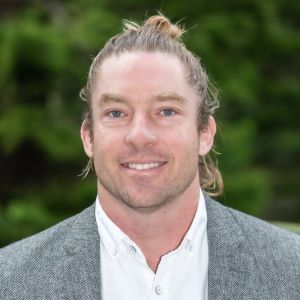 This article is written by James Campbell, regional manager of SnapLogic for ANZ.
The insight is published as part of MARKETECH APAC's thought leadership series under What's NEXT 2023. What's NEXT 2023 is a multi-platform industry initiative which features marketing and industry leaders in APAC sharing their marketing insights and predictions for the upcoming year.
If you are a marketing leader and have insights that you'd like to share on upcoming trends and practices in marketing, please reach out to [email protected] for an opportunity to be part of the series.