Singapore – E-commerce has now hit its pivotal growth: consumers now can't imagine life without it, and merchants and brands have moved past seeing it as a vanity, and now takes space in their main business strategies. 
If there's an entity that has benefitted the most in this new economic change, it would be the SMEs. SMEs, with their nimble nature, have always had fast growth as its advantage, and the opportunity to digitize has recently been the sure-shot route to growth.
Innity, the digital media transformation partner in Asia, has shared one of the recent digitization initiatives it has developed for one particular SME in the area of traditional Chinese medicine (TCM) – China Tangshan in Singapore – a manufacturer of the said pharmaceutical products in the country since 1977.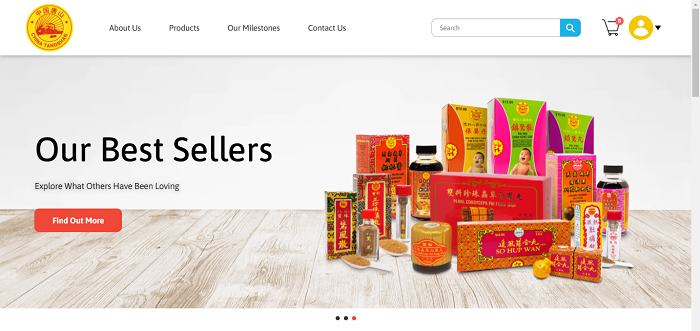 China Tangshan was founded by Chong Kee Fee, who served many years as an apprentice and operations supervisor at a traditional(TCM) factory in Malaysia. Coming into Singapore in the '70s, he put up the same nature of business with his wife. 
The long-time seller and manufacturer of TCM, which saw its early stages rolling out proprietary formulations under house brands Chankang, Heaven Star, and Tongsha, shared that they have always had limited resources, but have always wanted to expand its distribution network, to reach out to more medical halls and potential sales outlets.
At present, it continues to seek enough manpower, capital, and time to grow its network, and while a digital marketplace was briefly eyed on, it had not been top-of-mind until recently. 
"We considered digitizing our business when the online and social media platform started flourishing. We even made the effort to set up a website ourselves a few years ago. We knew we had to digitize to cater to the changing consumer habits, but it was not our top priority," shared the company. 
With the effects of the pandemic coming into full circle, hitting the economic health of businesses both big and small, China Tangshan, like others, knew it was the right time to go digital. With this, it soon partnered with Innity to finally see its digitization through, under the digitization support scheme by the country's Enterprise Singapore.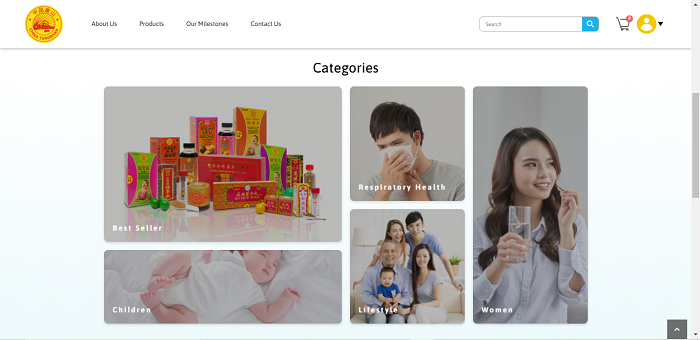 "Prior to the pandemic, the market for TCM products had already changed drastically. The younger generation is less exposed to TCM products which affected the market. Medical halls also closed one by one as operations got on in age and could not find successors. Hence, we faced a stagnant customer base and a dwindling distribution network," said the company. 
With its new e-commerce, China Tangshan bared that its visibility has increased, now having been able to reach and engage its target audience directly and at scale.
"We also hope to grow a new following especially among millennials," added the company.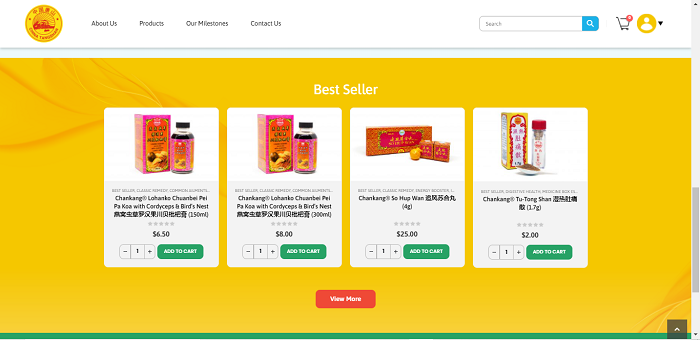 Lee King Huat, country head of Innity Singapore, commented, "We were delighted to work with China Tangshan on digitizing their business. With our solutions, we are confident that China Tangshan will be able to extend its reach and expand into regional markets in the future."
The new website and e-commerce portal of China Tangshan was built out of an integrated e-commerce solution by Innity which includes custom-building the website, product photo-taking, social media marketing, and tracking of sales performance. Innity also took the lead to establish the TCM seller's suitable payment gateway and the best language to use for its website content.
In the interview between Innity and China Tangshan, it shared that now, having brought its digital footprint down, it aims to target the millennial consumer amid growing its website traffic, and as it further enriches its content on the website and through engaging with the audience through social media.
On recommending SMEs to go digital, China Tangshan said, "A definite yes. Not only is online shopping and social media here to stay, but digital marketing is also much more affordable and cost-effective as compared to traditional marketing. SMEs like ourselves need to digitize to stay relevant."