Retail has been challenged on every front over the last year and a half, and as a result, there have been significant changes to customer experience (CX); from livestream shopping and social commerce to supply chain disruptions. All of which has pivoted towards digital transformation.
While customers have adapted to new digital models, it's important to note that offline shopping isn't going anywhere. The future of retail will embrace both online and offline shopping, creating a hybrid experience that will provide the customer with even more value. According to Statista, more than 57% of Asia Pacific (APAC) consumers will shop in physical stores post-COVID restrictions. Foot traffic will still be just as desirable as it is now but overall CX will take center stage.
Meet the metaverse
In late 2021, Facebook changed its name to Meta to reflect its growing focus on the metaverse. But what exactly is the metaverse? It is a shared, persistent, 3D virtual space where people can meet and interact. Augmented Reality (AR) and VR technologies are essential parts of the metaverse. These advances in digital imaging, display, and output devices are what make the metaverse possible. Bloomberg Intelligence forecasts that the market size for the metaverse could reach up to $800b by 2024. How will it impact retail in the next year?
Online shopping and deliveries quickly became the new standard throughout the COVID-19 pandemic, a trend that will be accelerated by the metaverse. With AR and VR experiences, consumers will be able to explore brands and products from the comfort of their own homes. Consumers will no longer need to frequent physical stores to try new products before purchasing.
The metaverse will also enable more interactive-in store experiences. For instance, in Malaysia and Singapore, property developer CapitaLand Investment launched 'A Jolly Molly Christmas' festive campaign in its malls, introducing shoppers to the AR world allowing them to interact with Singapore's virtual influencer, Rae, in the physical world. Real-world stores are now becoming the gateway to the metaverse and will be the next evolution of omnichannel experience.
Surge in social commerce
In 2022, social commerce will continue to bring fun back into the digital shopping experience. Social commerce sales in the region are expected to surpass US$4t by 2024, expanding 25% year-on-year. 
According to the Forrester Analytics Consumer Technographics Benchmark Survey, 2021, 85% of APAC consumers are using social media to discover, 83% to research, and ultimately, 76% are buying products. The number is projected to grow as features such as livestream shopping draw more engagement than other types of posts.
B2C social commerce investments are paying off: B2C companies in APAC have generated 10% of revenue from social media as cited in Forrester Global Marketing Survey, 2021 (B2C). Not only that, 55% of marketers increased their social media marketing budget in 2021.
Moving forward, brands investing in social commerce must provide more personalized customer interactions and care, such as virtual agents who can instantly answer questions, share the latest offers, or recommend additional products with the consumer. We'll see more brands providing a connection throughout the customer social journey. They will begin employing one-to-one video shopping, implementing conversational commerce, and launching virtual video boutiques. Above all, brands must provide excellent care on social channels, using the right technology combined with the human touch.
Conversational chatbots
Advanced conversational technology will be key to providing such experiences at scale. Chatbots will play a key role in the next year, as more and more brands deploy advanced chatbots in their social shops that can handle sophisticated queries — and escalate to human agents when needed.
Most brands are employing bots that can provide routine answers to basic questions. While they don't respond to more complex customer queries, this will change as more companies add AI-powered bots with advanced contextual and consultative abilities. In the next 12 to 24 months, Forrester reports that the vast majority of B2C brands plan to implement or are interested in developing advanced social bots that can provide a higher level of assistance.
Such advances in automation will enable more effective and satisfying care throughout the customer journey — before, during, and after the purchase. In many cases, social bots will respond to queries that used to require a human agent. More and more, shoppers on social channels will be able to access personalized answers, recommendations, and resolutions to their problems, whenever they need help.
Looking forward
Over the next year, brands will take what they learned during the pandemic and leverage technology-driven solutions that help build deeper connections and relationships with their customers. By creating immersive, personalized, and hybrid experiences, and always keeping CX at the heart of everything, retailers can excel in 2022.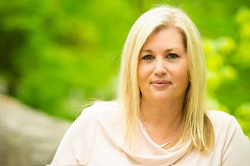 This article is written by Shellie Vornhagen, CXO at CX platform Emplifi.
The article is published as part of MARKETECH APAC's thought leadership series What's NEXT. This features marketing leaders sharing their marketing insights and predictions for the upcoming year. The series aims to equip marketers with actionable insights to future-ready their marketing strategies.
If you are a marketing leader and have insights that you'd like to share with regards to the upcoming trends and practices in marketing, please reach out to [email protected] for an opportunity to have your thought-leadership published on the platform.