This month, we saw how the community is eager to have a better year in marketing, with a slew of our What's NEXT contributor pieces coming out on the list.
We launched What's NEXT last December 2021 as a collection of thought leadership by marketers in the region in order to better equip the marketing industry with future-proof strategies for 2022.
This month, three of our top stories are all marketing leaders who shared their insights on various domains in marketing such as conversions, social advertising, and the metaverse.
Meanwhile, in the part of Southeast Asia, a tech-forward coffee brand emerges as one of the top for launching its new in-app delivery service in Singapore.
Top 4: What's NEXT: Top tips for CRO this 2022
Coming out on the list is Charlotte Ward's insight for What's NEXT, the director of Agnes media. In her piece, she talks about the various ways brands can have better conversions this 2022.
In an interview with MARKETECH APAC, Ward shared that the very first step in generating more conversions is analytics.
"The very first step which is extremely important is for the brand to review the analytics, and really understand their customer journey," said Ward.
"What people are engaging with, what are they converting on, what pages are driving the greatest results on-site – really getting a full understanding of the first interaction through the last interaction, and identifying where [are] these drop-offs, or if something's working really well, " she further shared.
Ward said that the next important step is researching and identifying different elements you can test on-site. According to her, these could entail shortening a landing page, changing colours, and testing different ways of communicating their product solution. 
Top 3: What's NEXT: Why brands must adopt a multi-platform strategy for social advertising
One of our top stories for the month is the What's NEXT article of Stewart Hunter, director for customer success of Smartly.io for APAC, where he shared the number one strategy on social advertising today: a multi-platform strategy.
In an interview, we asked what he thinks are the various ways brands can communicate effectively today, and he shared, that as a status quo, there are many choices now since there are a lot of channels that consumers are going to today for their digital lives, "looking at their phones."
"Brand should really follow their consumer, and also adopt a mindset of trying to communicate [with] their consumer in a different way, depending on where they are within their social media, social advertising daily journey," shared Hunter.
He said that different platforms will require brands to communicate in a different way
"you have to be across platforms, you have to be multi-platform, and you have to think individually about how you're delivering advertising, delivering effective content on those individual platforms," said Hunter.
This April 6, Hunter will be one of the speakers in our upcoming webinar, 'Social Advertising Trends in APAC 2022'. David Lim, HappyFresh's VP of marketing, and Chan May Ling, KFC Malaysia's CMO, will be joining the panel.
Top 2: What's NEXT: How businesses and brands can thrive in metaverse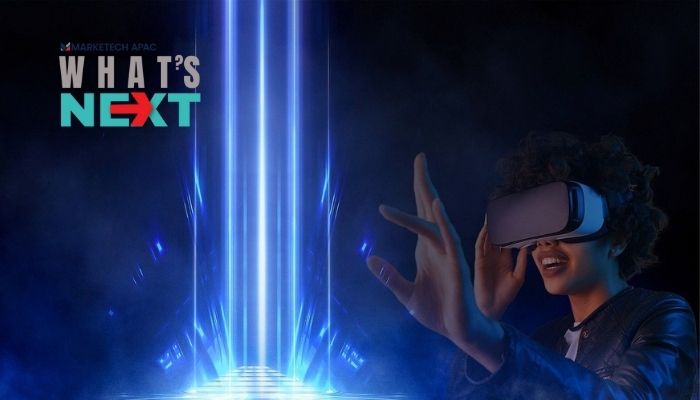 What'sNEXT contributors are on a roll in this month's top stories. Coming out as our top 2 is the insight of Cheelip Ong, chief creative officer of Lion & Lion, who shared his top pieces of advice on how businesses and brands can jump into and eventually thrive in the metaverse.
In an interview with MARKETECH APAC, he explained further one of the insights he imparted in the piece which is urging brands to move from being corporation-first to community-first.
"Most brands and organizations are conglomerates, they have an official brand agenda and brand purpose to push. But for brands to actually navigate the space on the metaverse wisely, they got to understand that metaverse will be a result of communities coming together," he said.
Ong further shared that people will gravitate towards their interest points and their passion points and as a result, people in the metaverse will be leading double or triple lives where who you are in reality may not be who you represent in the metaverse because we're all gonna have our avatars.
"We need to allow brands to understand that you need to hand the power back to the community, to engage the community so that the community can serve your purpose and they can believe your brand purpose and believe your agenda," said Ong.
Top 1: Flash Coffee launches new in-app delivery service in SG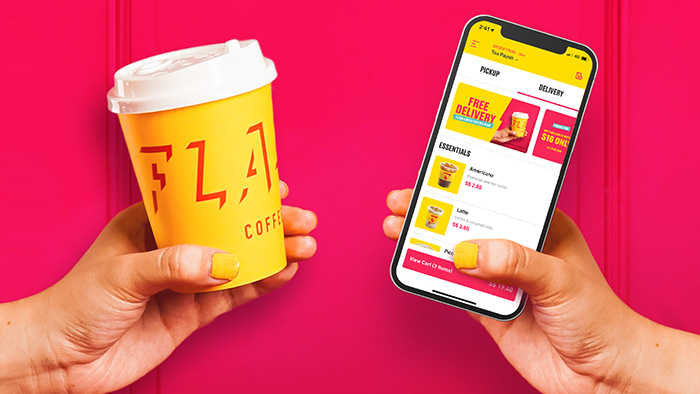 For our Top 1 story for the month, we have coffee chain Flash Coffee which partnered with pandago, foodpanda's on-demand express delivery service, to launch a new in-app delivery service for its Singapore customers.
The brand, which describes itself as a tech-enabled coffee chain, shared how it leverages tech for both on the consumer front and on the back end.
In an interview with Sahil Arora, Flash Coffee's managing director, he shared, "At the same time that we allow consumers to order coffee for pick-up in 10 minutes, that's also [a] trickling and [rippling] effect into our back end operations. Our baristas have a little bit more time to prepare drinks when orders are coming in ahead of time."
Arora said that as peakiness is one of businesses' biggest challenges, data it receives from the pick-up functionality allows them to know when orders are coming in the most, and in turn, helps them to inform their strategies.
"The most important way that tech is enabling our operations is through the wealth of information that we're collecting, that we're able to use and analyse to make smarter business decisions. For customers ordering through our app, we can ask and answer questions like, what customers are ordering in different areas of Singapore, what times of day, [and] typically, what drinks they are ordering," said Arora.
"Delivery has become a way of life, whether it's food, groceries, [or] coffee; so I think to be a tech-forward chain, delivery had to be part of the proposition," he adds.
Rankings‌ ‌are‌ ‌based‌ ‌on‌ ‌Google‌ ‌Analytics‌ ‌from‌ ‌the‌ ‌period‌ ‌of‌ ‌16th‌ ‌January to 16th‌ ‌February.
Watch our exclusive interviews with the brands themselves on the latest episode of MARKETECH APAC Top Stories, now live on our YouTube channel.