Singapore – As Shopee celebrates its fifth year in the business, the Southeast Asia and Taiwan platform shared the three key strategies it lived by to propel the company's leadership in the e-commerce landscape today.
In 2019, Shopee reigned over Alibaba-owned Lazada and Indonesia-grown Tokopedia, where it emerged as the most used e-commerce app with the highest number of monthly active users, at the same time, coming out as the most visited e-commerce website in Southeast Asia, according to a collaborative report by iPrice, App Annie and SimilarWeb.
This 2020, the platform continues to set new records with its recent shopping events, with the just concluded 11.11 sale recording 200 million items sold across the region.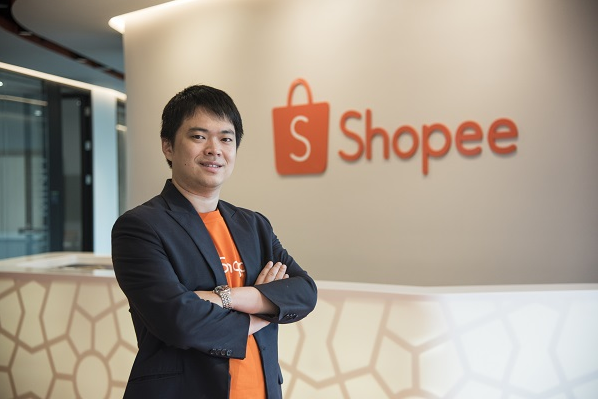 Shopee was born with the vision of making online shopping accessible, easy, and enjoyable. We built Shopee from the ground up, listening to the specific needs of people in each of our markets, and turning our understanding into well-executed localized strategies that make Shopee what it is today.

Chris Feng, CEO, Shopee
Shopee shared that in shaping the platform, it circles its strategies on three e-commerce trends: social, personalization, and integration.
With social, Shopee recognized the power of replicating the human touch to online shopping. Advancements in technology have increased consumers' expectations of their shopping experience, demanding more engagement, one with rich and unique content.
To address this consumer need, Shopee was one of the first e-commerce platforms in the region to launch a live chat function, Shopee Live Chat, in 2016, enabling direct conversations between buyers and sellers.
Through the years, Shopee has continuously improved on and introduced new in-app engagement features such as Shopee Games, Shopee Feed, and Shopee Live, to retain the social experience in the platform.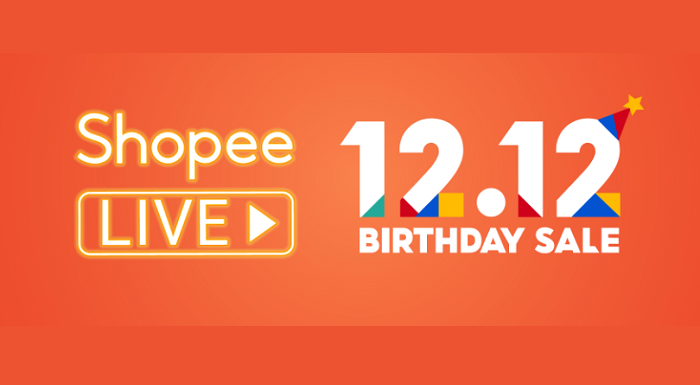 Another trend, hyper localization, has grown to be an imperative among brands, and as a platform that runs on seven different markets, Shopee lives and breathes such strategy.
"Personalization is critical in the e-commerce of today. A highly personalized experience is crucial to make online shopping more efficient, enjoyable and unique for consumers, while helping brands and sellers drive increased traffic and growth," said Shopee in a press statement.
To do this, Shopee continually refines its recommendation engines to offer more customized and relevant shopping suggestions made to fit consumers' needs.
For brands and sellers, being able to offer personalized recommendations helps to increase overall awareness and conversions. Through Shopee's own AI capabilities, the advertisements on the platform are ensured to be delivered to the right users at the right time and place.
Lastly, Shopee stresses the importance of integration or creating a seamless customer journey online.
The rise of e-commerce has shifted the physical shopping experience to a virtual one, and with the pandemic rigidly restricting in-person interactions, the need to enhance the online customer experience has been more resounding.
As more retailers switch to online selling, Shopee helps brands and sellers of all sizes to rightly deliver across customer touchpoints by providing fundamental operational support through integrated payments and logistics, while making the experiences innovative that value-add to the overall customer journey.
For its 11.11 sale event last month, the platform partnered with CapitaLand mall in Singapore for an online-to-offline experience. Both parties designed a new version of the popular Shopee Slice game, allowing users to play and earn CapitaLand vouchers, which could be redeemed in-store to boost traffic for offline retailers.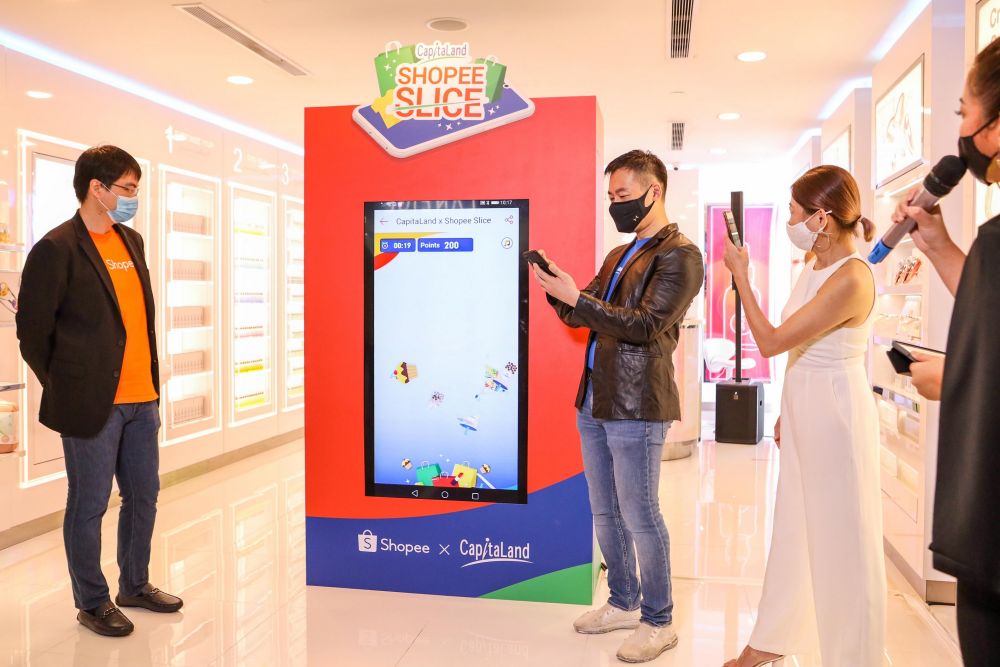 Shopee also doubled down on defining the integration of physical experience to online when it partnered with consumer goods company P&G in July, introducing the first-ever experiential online Show Me My Home initiative, which allowed shoppers to discover and shop for P&G's popular household items in a simulated household environment.
"2020 has been a transformative year. It has shown us the importance of technology and its ability to not only connect people and meet their basic needs but also to entertain and engage. We are just at the beginning of our digital journey and looking ahead, we believe e-commerce will have an even more profound impact on businesses and consumers, creating new ways of living, working, and engaging," said Feng.
As Shopee's 12.12 Birthday Sale approaches, Feng also commented, "This year's 12.12 Birthday Sale has added significance as we celebrate our fifth birthday, and as we come together with our brand partners, sellers and shoppers to support one another through a challenging year. As we look back on our journey, we are proud to have adapted quickly to serve the needs of our local communities."
Shopee believes the three key trends which have shaped e-commerce, including its own, will continue to drive the growth of the medium in 2021 and beyond. As it anticipates this, the platform said it will continue to drive initiatives around such trends like its Shopee Mum's Club, which provides like-minded mom consumers with one-stop exclusive access to baby product deals and parenting content, its Book Club for a new generation of digital readers in Vietnam, and a "Pawrents" club, which it mounted for Singapore consumers to meet the growing online demand for pet products in the country.