Australia – With the convenience that digital apps offer also comes the democratization of undertakings that used to be exclusive to those that only have the expertise and the know-how. For example, through apps, the common consumer is able to accomplish things such as becoming an online seller, and even those that don't know a thing about graphics are now able to flex a visual artist hat.
Such is the case of Sharesies, a financial platform in Australia and New Zealand, that aims to dumb down the activity of investing in shares.
In a new campaign made together with creative agency BMF, Sharesies doubles down on its brand promise of making investing in stocks easier for all by drawing similarities between investing and common activities such as playing the saxophone, learning to drive, and kissing in a fun and light series of spots. In reality, they are far from comparable, only except for one thing – before we become a master of the said things, we all start as beginners.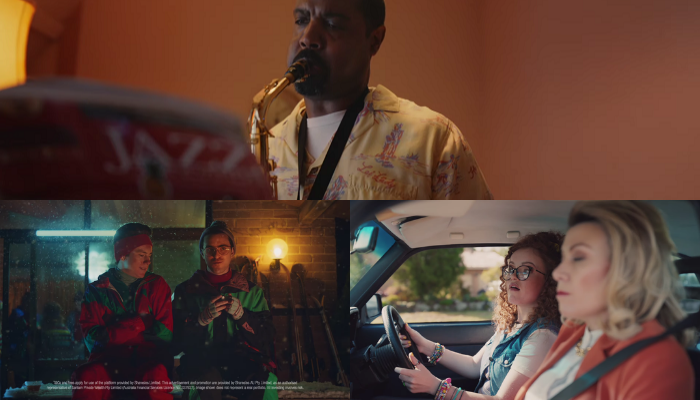 And this is the message that Sharesies wants to send across. Investing may be intimidating, but with the help of the platform, and some good 'ol encouragement that no skill is ever really mastered with one quick go, it's possible to start one's investment journey now.
Sharesies' platform offers an easy way to have an investment portfolio, giving access to invest in thousands of companies and funds in New Zealand, Australia, and the US. In addition to the main service of Sharesies, investing gets much 'friendlier' with the platform meshing a tropical branding with a rather serious and intricate activity.
Sharesies is a New Zealand-based investing platform and the campaign was launched by Sharesies Australia under the new brand platform created by the BMF agency, 'Let's Get Growing'.
After winning a competitive pitch for the account, BMF has created the brand platform with the aim to celebrate investment as a long-term game, one that isn't won through 'shortcuts'.
Pia Chaudhuri, BMF's ECD, commented, "You've been a beginner many times in your life, but being one didn't stop you then, and it shouldn't stop you now. Investing can seem intimidating, but just like so many other things, it can be worth taking the plunge. "
Chaudhuri adds, "We hope this campaign inspires and empowers investing novices to take heart in the fact we all have to start somewhere, and sometimes, pushing through the awkwardness can bring us one step closer to realizing our dreams."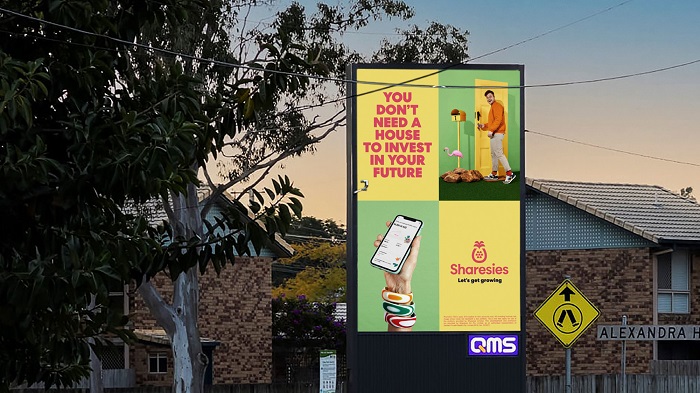 Meanwhile, Brooke Roberts, co-founder and director of Sharesies Australia, said, "Sometimes, you just need a little bit of help to see the potential you already have. We want to empower our investors with the tools and knowledge to reach their personal goals."
Roberts adds, "BMF's platform is true to our brand and we hope it will get Aussies to take their first investment plunge, and continue to grow, with the Sharesies platform."
The campaign will run in the Australian market across BVOD, OOH and digital and will be supported with a $10 retail offer covered by Sharesies Australia upon sign-up.