We're always finding ways to mesh the best of both worlds, and on the side of applications, there is such a thing called as Progressive Web App, or in short, PWA, which combines the benefits of web applications and native apps.
First introduced by Google back in 2015, Progressive Web App is something you must have already gotten your hands on one way or another. If while browsing a mobile site, you have been briefly paused by a prompt that says 'Add to home screen', then that is exactly that.
Progressive Web App uses web technology to deliver to users a native app-like experience. It's the answer to the never-ending debate of whether to get a web app or a mobile app, but you'll later find that it isn't a black-and-white predicament and that PWAs enhance both rather than replace them.
A PWA is developed using Javascript, and a major part of it is a service worker that enables features such as offline browsing and push notifications, experiences found in native apps. Right off the bat, the buy-in point is that PWAs need not be downloaded from an app store by users, while for developers, it is much cheaper to build and uses less sophisticated technology to implement.
So a PWA sounds all good, right? But is it really the best move to go for your platform or brand? Let's get to know more facts.
Progressive Web App vs. native app
A native app is obviously platform-based, which means that its programming language is specifically built to work on either iOS or Android; so that would be Swift for the former, while Kotlin for the latter. And if one prefers to have the app run on all mobile platforms, then it further necessitates knowing all the different technologies, making its development meticulous and a much lengthier process. A progressive web app, on the other hand, simply runs on a browser and requires only common web technologies such as HTML, CSS, and JavaScript. PWAs are also responsive and are operational in different screen sizes. Compared to a straight-out web app, they are also able to work offline.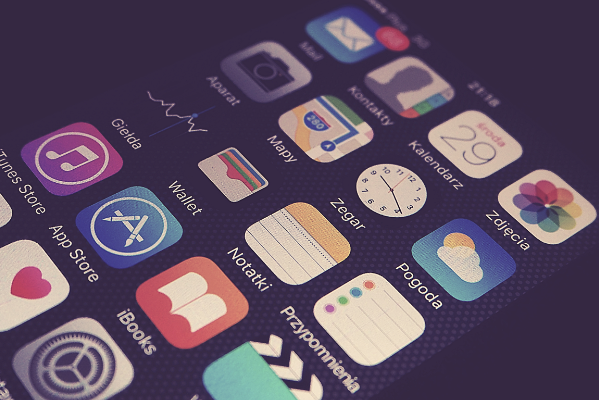 When it comes to functionality though, PWAs are still half apps and therefore carry limited ability to deliver features. Such examples would be that it has no access to calendars and contacts. It also can't access bluetooth, hence, the absence of indoor geolocation.
The high cost of development for native apps, on the other hand, does reap its rewards as this exchanges for optimized performance. Since native apps are targeted at specific platforms, they are able to deliver a high level of performance. Native apps are also able to interact with other apps, and an easy example of this is when logging in to a certain platform, one is able to quickly connect credentials via Facebook or Gmail.
Geofencing is also an advantage that comes with native apps. This enables the app to send alerts when a device enters a specific location. Those who opt for native apps are also able to enjoy the benefit of customizability, having more exploratory space when it comes to developing the interface and user experience.
While native apps no doubt offer great performance, PWAs are still capable of serving many benefits, gaining higher engagement for one's platform with a cheaper and faster development. They are discoverable through search engines, which have a larger audience than app stores and can still use push notifications to re-engage users.
Each has its pros and cons, but being at a crossroads of which one to choose, or whether to add a PWA in the case that you're already operating on a certain platform, there's one thing that remains to be the most important factor–your users.
What do your users want?
In deciding what type of application to build, what the users and consumers of your platform want is a first-principle. In a number of ways, the more optimized experience that a native app offers weighs heavier, and users only veer off course from downloading an app for a common reason – reserving phone memory. Not everybody's mobile device carries top-tier memory storage, and the usual workaround is to not install too many apps.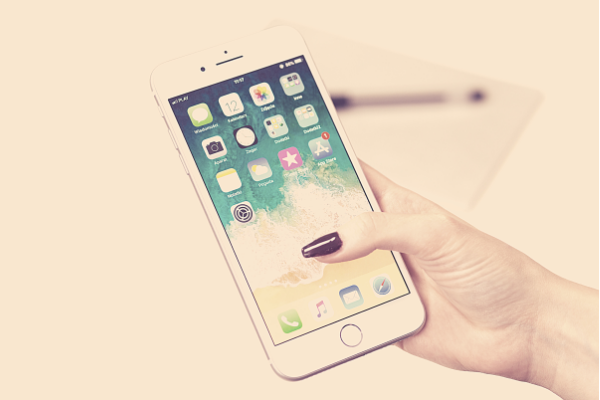 With this in mind, rather than deciding between a PWA and a native app, in order to truly bring users a great experience, one can decide to have both, which could be said as an ideal strategy enabling the platform to be holistically available. This addresses the pain points of users, which can be segmented taking into account the continuous emergence of new digital channels and practices.
Being a fairly new type of application relative to others, early adopters of PWA use it 'on top' of their native app. Twitter for example has taken the user experience (UX) of its brand a notch higher through Twitter Lite, launched in 2017, where users are now able to add it to their home screens or even on 'desktop' on a PC.
It definitely worked for Twitter, being obviously a highly text-based social media platform. The gratification point for Twitter users does not demand a bespoke native app, and a PWA, which is much smaller in storage size, is still able to deliver the same exact experience – a ready-to-use platform to publish and share bite-sized personal content.
According to a case study by Google, the introduction of Twitter Lite has resulted in a 65% increase in pages per session, a 75% increase in Tweets sent, and a 20% decrease in bounce rate. However, what worked for Twitter does not mean entirely the same for your platform.
An e-commerce platform, for example, has more pathways in its UX, and thus, majority of users might lean, in favor of a native app, or just go straight to the e-commerce site to browse and shop.
However, mobile phone usage is tipped to, if it hasn't yet, increase at a higher rate, where a Statista study forecasted that the year 2020 might clock in 2.87 billion users of smartphones worldwide. Such insight enlightens that with such a massive volume of users depending on mobile experience, it would gravely be a step behind not to consider the possible ways a user can land, and later on normalize your platform's usage. Hence, even with the possibility of users giving higher preference to the holy grail native app, it wouldn't hurt for brands and platforms to consider a PWA.
The makings of a good PWA
So what makes a well-performing and converting progressive web app? As mentioned, the basic DNA of a PWA is that it combines both the operational maneuvers and features of a web and mobile app. Here's a definitive list.
• Easy to discover – a PWA is by essence, a website, so it should be discovered by search engines, which is one of its one-ups over native apps, which still sometimes suffer in terms of searchability.
• Linkable – taking after its parent application, a PWA must be shareable through a link.
• Responsive – a PWA should be at all costs, responsive. It must be capable of being used on any device that has a screen and a browser such as of course mobile phones, and also tablets, laptops, and even TVs, and refrigerators that have in-built screens.
• Network- and connectivity-independent – a PWA should have this characteristic so it works even in offline mode or amid a poor network connection.
• Re-engages – a PWA to be re-engageable, can directly be achieved through push notifications – a feature that we borrow from native apps – to encourage users to reopen and reuse the app.
• Safe – it is vital that a PWA is hosted over HTTPS so that connections between the user, the app, and your server are secured against any man-in-the-middle attacks trying to intercept to obtain private data.
• App-like – we made this feature the last on the list to make a point –above all, it should feel and be navigated like an app. It may be a combo of a web and mobile app, but it is more of an extension of the latter and should look and operate like one.
Now that you are armed with a basic rundown of a PWA's benefits, features, as well as its advantages, and shortcomings, it is best to always mind the ideal path that would appeal to and serve most of your users while adapting to what your platform and brand are able to afford at the moment when it comes to time and budget. This can be a challenging task but the fact that you are in the mid of assessment means that you are on the road to digitization–and that is already a beginning of bringing your brand one step further to better user reach and, eventually, leading the competition.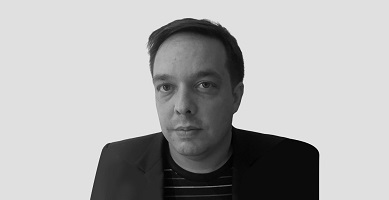 The author is Adam Eastburn, CEO & Founder of Adaptis.
Adaptis is a global technology development company with presence in Europe and the Asia Pacific. The company offers experience design, digital development, and team solutions. Kempinski Hotels, Toyota, and Johnnie Walker are some of its global clients.