Manila, Philippines – The rise of electronic sports (esports) in the country has been profoundly reaching a total count of around 43 million Filipino gamers. Streaming live via FB, YouTube & Twitch has become a fad for the young generation. The number of Filipino video-game content creators and influencers alike dramatically contributes to the popularity of game titles such as Mobile Legends, Call of Duty, and DOTA 2 among many. Yet, one question remains: should esports' inclusivity be a part of this 21st-century culture?
In the second episode of MARKETECH Expert Up Close – a platform for leaders and their leadership thoughts – we sat down with the founder of The-AsiaGroup.com Inc., the company that recently launched a Filipino-made esports digital platform called "KALARO" by its inventor and software architect, Jun D. Lasco. From personal reflections on his past work ventures to his vision for the future of the Filipino esports industry, Jun expresses his excitement as to why KALARO is the "missing link" on how a nationwide development of the country's esports stature & competitiveness can be elevated into the international esports arena in less than one year.
As Western counterparts are constantly churning out esports-related endeavors such as online matches, multinational company sponsorships, and collaborations, Jun's vision to expand KALARO beyond the Philippines entails a strategic expansion to the ASEAN market, which he believes needs a "very easy to use" and "fully integrated" esports online digital platform to catalyze to rapidly develop their esports capability and capacity at the international levels of performance.
"KALARO was designed for the needs of the ASEAN market but there is no stopping other non-ASEAN countries from localizing KALARO for their own specific market needs and conditions," Jun stated during a video interview for MARKETECH Expert Up Close.
Early roots of tech-inclined mindset and corporate experience
Jun has a deep connection and passion for tech-related projects and companies, as he graduated from the University of the Philippines back in 1986, with a degree in Bachelor of Science in Computer Science. Since then, he has worked with many companies, including the International Rice Research Institute, San Miguel Corporation, Fujitsu, and Ayala Group. His stint for the Ayala group of companies lasted until 2010, yet he left a plethora of international software development projects for Ayala Systems which had resulted in the said company being awarded by the Philippine government as the "Fastest-growing home-grown tech company of the year (2010)".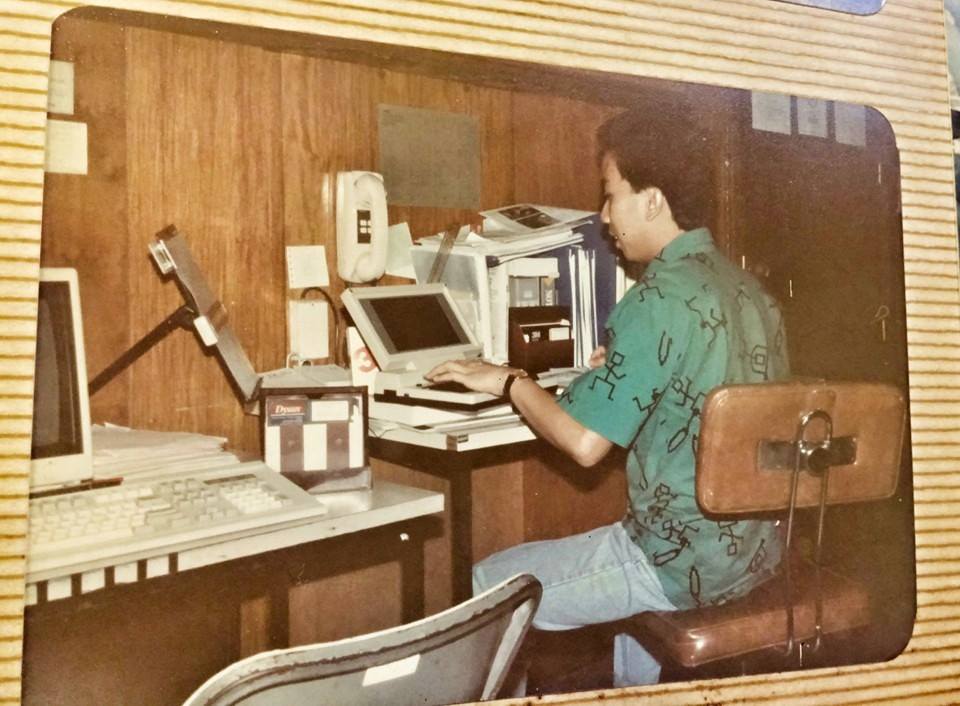 "I was thinking that as a next stage, a next challenge, I need to be able to set up my own company [since] 20 years in the corporate world is more than enough," Jun stated.
Hence, The-AsiaGroup.com Pte. Ltd. (Singapore) was born in 2013, as a holding company for many of Jun's established companies, which includes TopConnection Asia, a technology services provider for foreign companies seeking software development experts; MyPlay Asia, which is a professional resourcing business for the Philippine market; and HelloPlanet Asia, a distance-learning platform for English lessons catering to the Japanese market.
Ricocheting against corporate setbacks and challenges
In mid 2016, the companies under The-AsiaGroup.com Pte. Ltd. needed to shut down due to corporate setbacks, which then eventually led to the natural demise of The-AsiaGroup.com Pte. Ltd. itself in Singapore.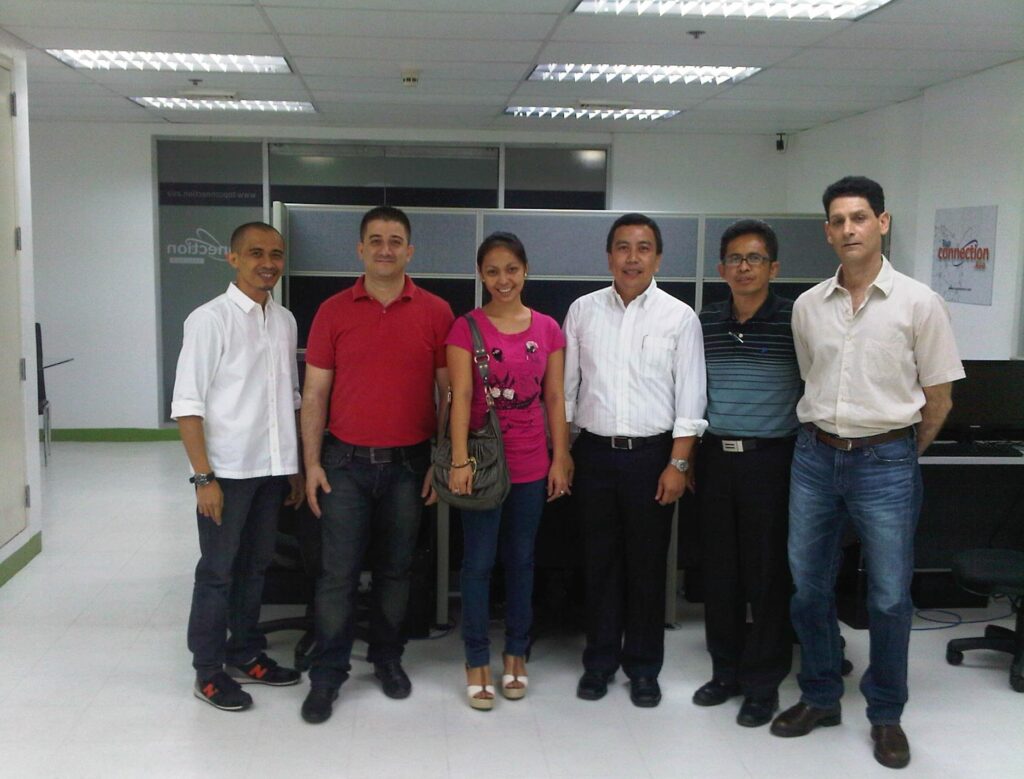 Nevertheless, Jun had learned several lessons from these setbacks, which he reflected on.
One of the lessons he learned is that his experience from the corporate world doesn't equate to being a founder and a leader of a self-established company. As Jun puts it, "Your corporate success and your corporate executive roles, no matter how big you've become in your corporate life is not a guarantee that you can or will become successful… when you do your own business." However, he adds the fact that "it is a good foundation, a very good experience, but don't count too much on it."
A great point Jun had learned from these setbacks is that overconfidence can put anyone down in their business journey.
"Being naïve or too naïve about business and people is also not good; funding is a must-have during the initial phase of the start-up ventures and friendships sometimes end when there is big money at stake, among many lessons," Jun notes.
He also notes the key importance of finding the right business partners. For instance, in Jun's case, his areas of expertise are technology related such as software architecture, software development, and service delivery; but he needs skills for other non-tech functions such as marketing and sales.
A mix of hobbies and interests: the formula for KALARO's creation
Aside from his tech background, he has also been into various sports like soccer, tennis, golf, shooting, mountain biking, and esports even before it was called so. During his industry study for the esports market in the Philippines and the ASEAN region, he saw the difficulties of using different apps and having to maintain various silos of information to be able to manage and operate an esports organization and business. Addressing these crippling limitations and pain points is where KALARO shows its prowess.
"Esports is one of those industries that is growing extremely fast and most especially during the pandemic situation wherein most people have to stay indoors," Jun stated.
He also noted that the Philippine esports is not growing as fast as it should and in a very alarming status, mainly due to the following reasons: "fragmentation of the industry players, absence of automated systems that can help organizers run tournaments efficiently, and lack of formally organized nationwide tournaments for gamers to join and hone their skills, among many other factors".
With these challenges and market potential in mind, Jun launched the country's first esports online digital platform called KALARO, which integrates tournament management, social media, brand store-fronts, video streams from YouTube, FB & Twitch, and its e-wallet (in partnership with UnionBank) to create a fully integrated, easy to use app that directly addresses the pain points & aspirations of the various esports stakeholders in the country.
"The core of it is the tournament management platform integrated into its social network… (and) more important for brands to be able to support gamers and teams; and for brands to get much closer to this hard-to-reach generation of gamers," Jun explains.
A tipping point for gaming addiction and brand connections
With the phenomenal global rise of the esports industry among the millennial and Gen Z generations, there are rising concerns about addiction to video-game playing. To address this issue, Jun is integrating advocacy and social responsibility programs as an indispensable part of The-AsiaGroup.com's existence.
"These [programs] will create balance and institutionalize what KALARO is all about – KALARO is about helping those in need and educating gamers to learn to balance their love and passion for gaming versus their education and/or profession," Jun stated.
Consequently, Jun is quite optimistic that Filipinos will very soon discover esports as a great potential full-time career and a source of livelihood, for indeed esports has become an integral part of the global 21st-century landscape.
Esports is indeed a career: both amateur and professional levels of esports will allow gamers, streamers, teams, and leagues to earn a living. It is now at the same level as NBA or football in the Western world and also in South Korea, Japan, and China.
As 43 million people in the Philippines are considered to be highly interested in gaming & esports, Jun is confident that corporate brands would want to increase their participation in Kalaro's advocacy and social responsibility programs for such a huge underserved market.
"KALARO is an online digital platform for brands to advertise and sponsor actors in the gaming industry; at the same time, KALARO provides store-fronts for brands to be able to sell their gaming products directly to this captive audience inside KALARO. Gamers, streamers, and teams desperately need corporate funding and support to be able to grow their careers and the platform again provides such frictionless and direct online collaboration," Jun explains.
Future of KALARO – thought leadership advice
Aside from expanding its services beyond the Philippine market and into ASEAN, Jun is quite proud that KALARO is also a modern testament that Filipinos can create globally competitive Software as a Service (SaaS) products – more commonly known as an "app".
"First and foremost, KALARO is dedicated to our country and every Filipino. This is why we used the Philippine flag colors as inspiration for our logo. We want to show the world that Filipinos can indeed create apps at world-class standards. Our dream is for the Philippines to have many esports world champions and maybe, soon, in the Olympics," Jun stated; which resonates with the fact that the 2019 Southeast Asian Games, held in the Philippines, introduced esports as an official sporting event which saw the Philippines winning several gold medals.
Jun advises technopreneurs to accept that failures and setbacks do happen, from time to time, in any endeavor and the key is to be prepared in advance before they happen. "Failures and setbacks will happen along the way, it is part of the journey but (if) we are headstrong and persistent in doing what you have dreamt and planned to achieve, your dream will soon become a reality when you do not give up," Jun adds.
Finally, when asked for his best advice for technopreneurs, he opens up by stating that mastering your craft is the foundation, enjoying the journey is key, and continue to achieve goals one after another for it is your passion that will give you the energy and fulfillment along the way. All these served as the perfect backdrop to reviving what he had once lost in Singapore and saw the incorporation of the new, Philippine-based, The-AsiaGroup.com Inc. as a duly registered Filipino corporation and Jun's latest creation, KALARO, is today US$5 – US$10 million in valuation.
"Once you have decided what you want to do, you must execute it with utmost speed, creativity & excellence. This is a long discussion, but be ready to get things done in the fastest way possible, create products or services that are of international quality, and use your creativity as the foundation for radical innovation," Jun concludes.
Watch our live interview with Jun on MARKETECH APAC's YouTube channel.
If you are a marketing or tech leader, founder or an agency head and you have a good story or insights to share, we want to hear from you. Please send us an email at [email protected].